Cannabis Liquidator is here for you. Rebel Cannabis works with an industry-leading financial partner to offer liquidation pricing for cannabis. All lots produced by commercially licensed Health Canada producers will be considered. If you need to free up some cash for a project or just for cash flow; then we will look at any cannabis biomass you have to liquidate. We offer cash to keep your business moving ahead.
Cannabis liquidation does not fit everyone
Cannabis liquidation is not the best price in the market. Like anything, liquidation is based on formulas that say whether we can intake the product or not. They are low prices because we will buy products we know may not be selling for 6 months, we may need to further process it to make it viable products like distillate and extracts, or in some cases, it goes bad and ends up worthless. We take the risk so the price is lower, that simple.
Firstly, send us an inventory of what you want to sell. Secondly, send us the COA documentations. Once we review the products and assess their value we can discuss your options. Finally, we work with you to finalize the agreement and get you back to growing.
Cannabis Products we purchase
High THC flower
Extracts
Trim
Futures
Distillate
Call the Cannabis Liquidator today!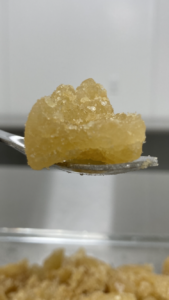 Need wholesale cannabis accessories for your dispensary in Canada? SMKHouse.com