Cannabis Careers
Common Positions We Look For
Looking for a challenge? Interested in a Cannabis career in Production? Marketing?  Wondering what the new cannabis companies offer?? Are you looking to enter a job market that is full of exciting jobs and careers in a virgin sector? If this is you, you probably want to find marijuana jobs, because the marijuana industry is growing at an amazing rate, offering numerous exciting job opportunities.
We have enjoyed being in the industry for many years and our team of cannabis professionals can help guide you to a new career you can be excited about! If you want to learn how we can help you, please email us today at Rebel Cannabis.
You can also contact us from the contact page here!
Call or text us to discuss your goals: 226-289-9333
Find Your Dream Cannabis Career
Cannabis careers offer new opportunities as the Canadian market goes legal for recreational use in October 2018. Many foreign markets are going online in some form and creating a global employment gold mine for skilled professionals. The medical marijuana and recreational cannabis industry is expanding rapidly with many new opportunities for people at all levels especially in Quality Assurance and cultivation.
Some of the top positions needed in the cannabis industry are:
Accounting and legal
Administration and logistics
Food engineers and designers
Photographers and graphic artists
Delivery and fulfillment
Social Media Marketing and Promotions
Quality assurance, Laboratory Technicians
Security and Auditing
Investors
Management and Executives
Marketing, Public Relations
Sales, Marketing, B2B Development
If you have thought about looking for a new job, now is the time. Are you out of work , let us get you back to work now!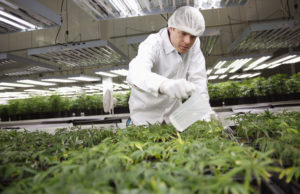 2018 Cannabis Jobs
We need you if you have skills in:
Cultivation
Extraction
Customer service
Trimming
These exciting new cannabis careers reward people with unique experience, but also people who are intelligent, quick to learn, and have the drive to succeed. If you think you are that unique strain of individual with what it takes to succeed in a marijuana job, we want to help you.
Find Marijuana Careers and Land Them
Your exciting new cannabis career depends not just on finding marijuana jobs, but in getting the right job for you. We are here to help you tailor your experience and qualifications using our professional resume writing service. We work with top employers in the medical marijuana and recreational cannabis industry in Canada and abroad, helping them find the perfect people to fill their vacancies.
Employers are looking for:
Entry level marijuana jobs like cultivation technician and processor
Intermediate level marijuana jobs in sales, marketing, quality control, auditing, finances
Chief Executive Officers, Chief Marketing Officers, Quality Assurance
Temporary cannabis jobs such as harvesting assistant or trimmer
Temp-to-hire marijuana jobs for manual laborers entering the industry
Part- and full-time permanent positions in almost all aspects of busines
Currently, there are many employers looking for almost every position you can imagine! Apply now. This new industry needs skilled staff and it pays to change.
Marijuana Industry Careers in Canada
Do you currently work in a greenhouse? Looking for a change?
Do you have experience with cannabis extraction? Not sure how to talk to an employer about it. We can help. Our team can help you develop a resume for industry companies looking for skills like your.
Contact us today and get working. Currently there are employers looking in all North American markets with hundreds of jobs currently available in Canada alone.
Get hired today!
Call or text us to discuss your goals: 226-289-9333